The Holiday's are here, can you believe it? Thanksgiving and Christmas are two of my favorite times of the year because I love to decorate the house for the holiday's. Scents of pumpkin, pine, and cooking just give my home a warmth that I feel comes with the arrival of these holiday's! It get's cold outside but inside my home is so cozy! Here are some great DIY Thanksgiving and Christmas ideas to fill your home with some warmth and holiday cheer!
Creative Candleholders:
Look for inexpensive candleholders in varying heights at a garage sale or antiques store, then spray-paint black for a unified look. Toss on some simple pumpkins and you have a great centerpiece!
Thankful Tree:
With friends and family that come by for Thanksgiving (or Christmas) Invite them to write messages of thanks on paper ornaments. Tie ornaments to tree branches anchored in sand in a pitcher. They make a memorable keepsake if guests sign and date their ornament.
Corks and Candles:
Most of have some wine corks laying around somewhere right? Here is a great way to use them! This super-easy centerpiece showcases the rustic, natural texture of wine corks inside a footed clear-glass candleholder. For more fall color, add leaves or berries among the corks. Make sure any flammable materials are protected from the candle, or use a battery-powered candle for safety.
What a turkey:
Here is a great way to get children involved in some Thanksgiving DIY craft fun! Check out full instructions here.
Apple Candles:
Here is a great DIY that you can use for all those extra apples from apple picking! I have to admit I still have some even after baking every apple treat I know of! Step by step picture directions
here.
Felt Chair Swags:
Give your dining room chairs a holiday update by whipping up these chair swags. Just cut red felt into a notched banner shape, then cut gray felt into the same shape just 1 inch shorter on all sides. Center then glue the smaller gray felt onto the red using fabric glue. Spray-paint wooden letters white and let dry. Attach them using wood glue to the gray felt. Punch holes in the swag's upper corners, slide ribbon through, and attach to the chair backs with ribbon.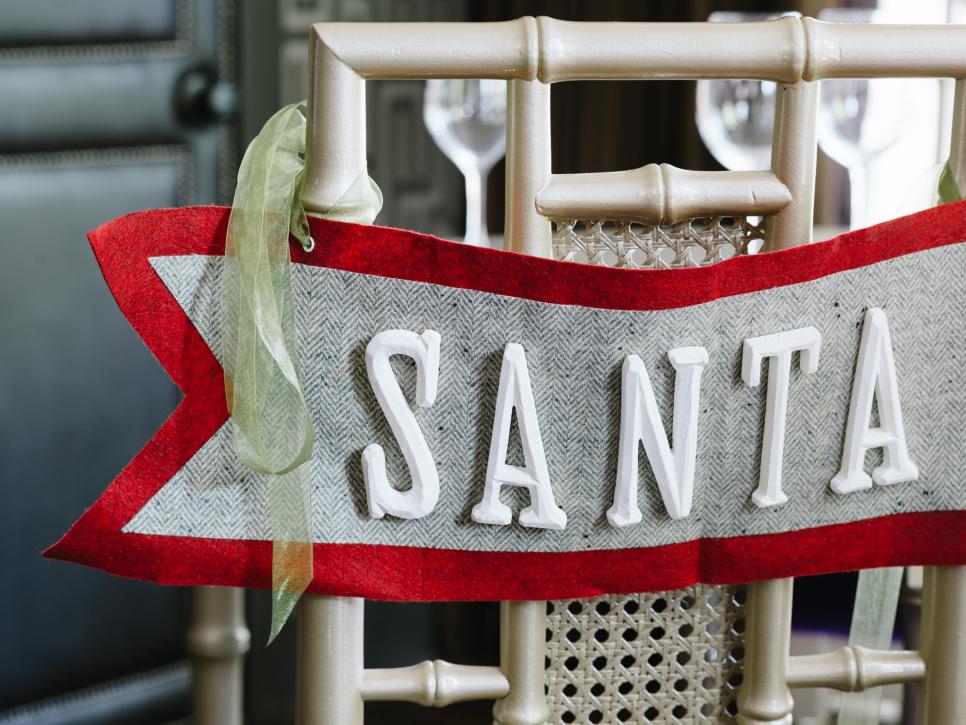 Playful Button and Yarn Trees:
How cute are these?? Perfect for Christmas decorating and you can let the kids help! Check out the step-by-step directions
here
.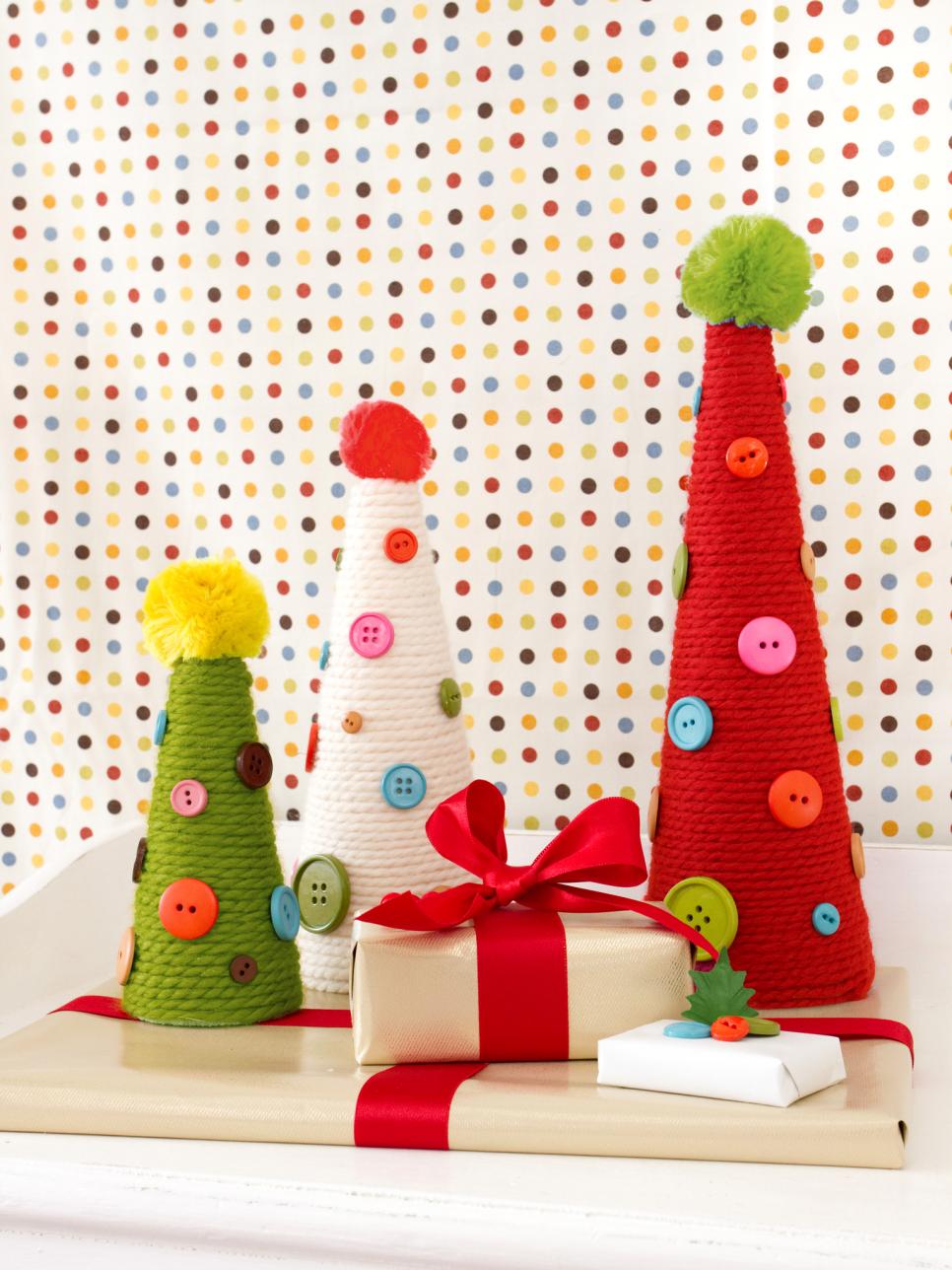 Stocking Hangers:
Rather than using standard stocking hangers, you can chalkboard spray paint and simple hooks to create personalized pieces that instantly spruce up the holiday mantel. Directions are
here
.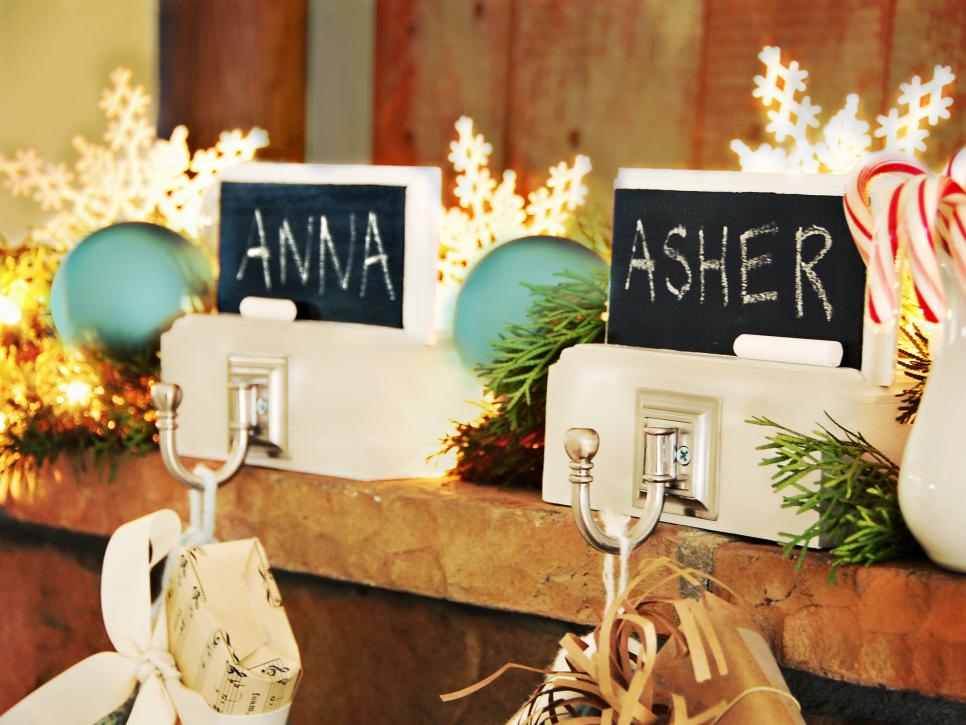 Personalized Place Cards: 
What to make your guests feel a little special and send them home with a party favor? Place a glittered chipboard letter in a pinecone to create personalized place settings for each guest. To get the look, use an artist brush to apply school glue to both sides of a traditional chipboard letter. Then sprinkle silver glitter on the letter until both sides are entirely covered. You can also add adhesive magnets to the back of each letter for inexpensive party favors.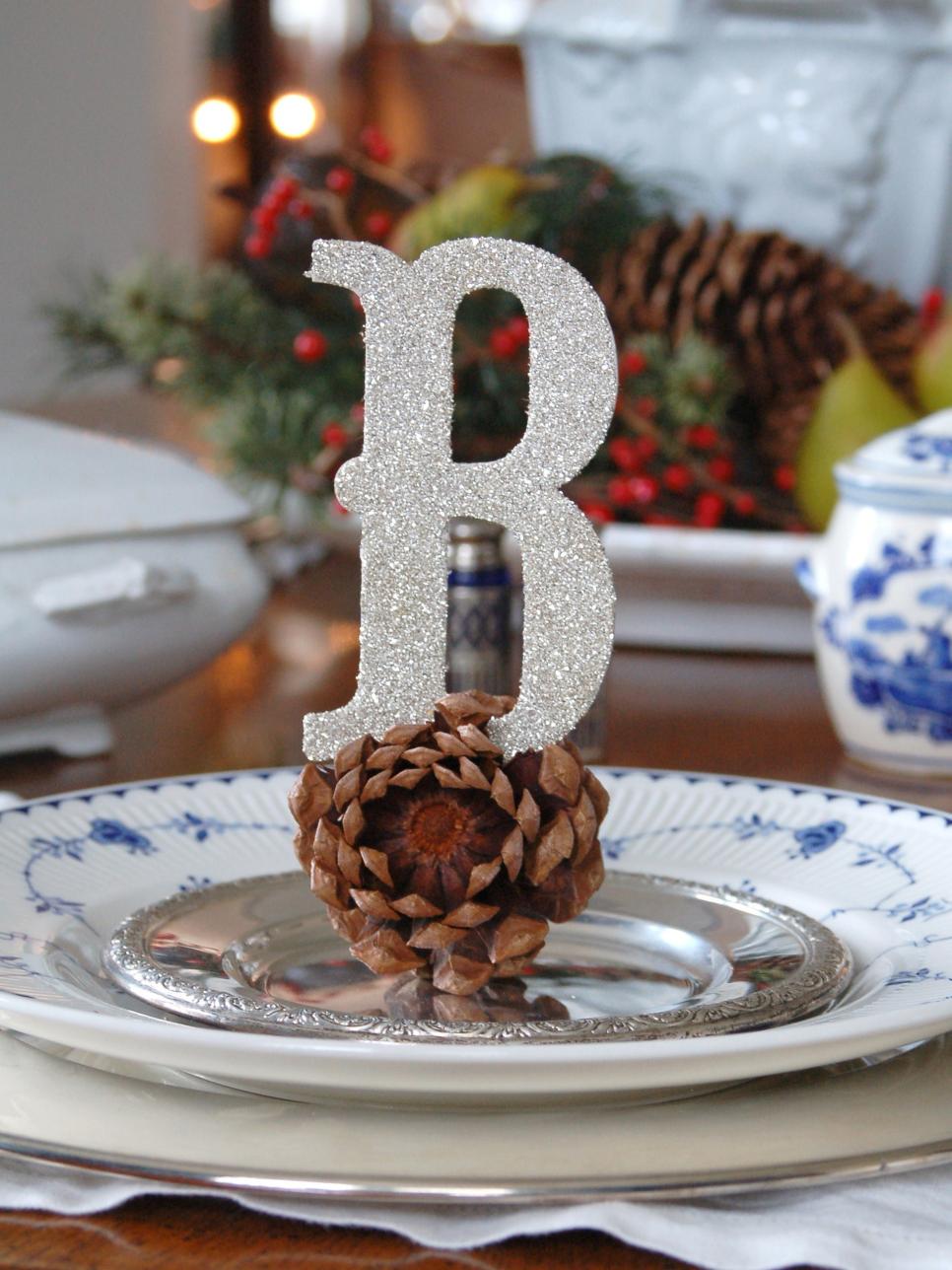 Burlap Table Runner:
Now this DIY requires some sewing but it is an absolutely beautiful table runner! Step-by-step directions here.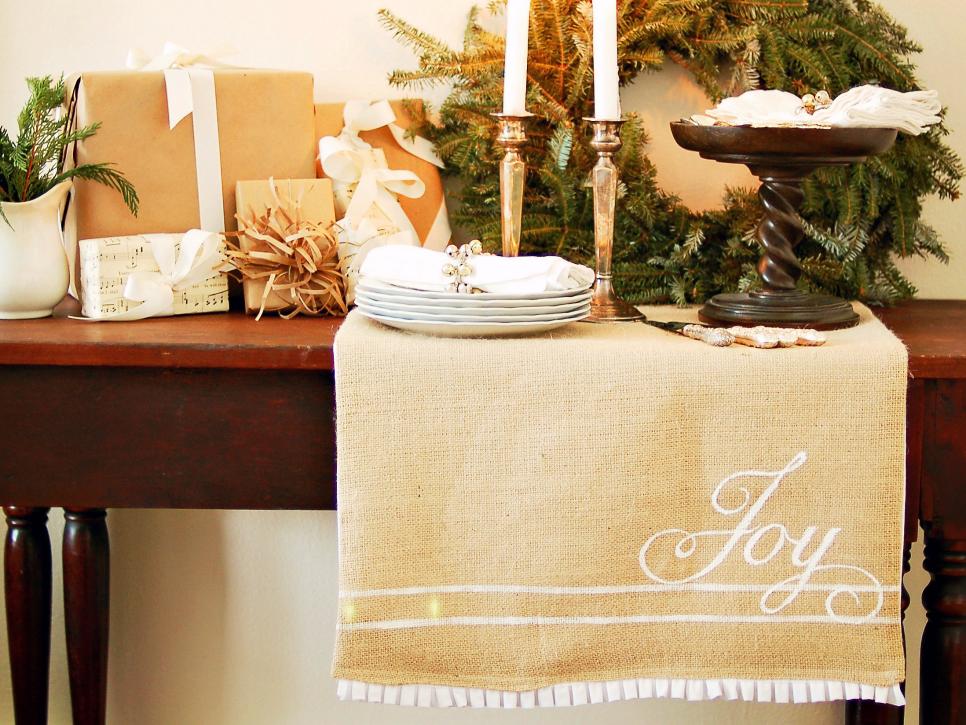 So enjoy these DIY crafts and the coziness of the Holidays!