July is blowing through like a furnace here! It is a perfect opportunity to take some time in the afternoon and cool off while reading a great book!! I have loved the quiet bits of the afternoon when the kids are both reading, and time seems to slow down for a while. But of course, they will not stay quiet for long, so we pack up and head back to the pool where I can get some more reading in, while they burn off that energy that somehow kids seem to mass produce (by the way, if you can tell me how to harness this, I could use some of their energy). This year has been one adventure after another, and not just in the books that we are reading, but life as well! It is a nice escape to dive into the pages of a book, and forget about life for a while. But its time to announce our new reads!!
The adults are going to go weave back a little. We will go from present to past and back again. But this story is one that will keep you engaged from the start! We are going to be reading "The Distant Hours" by Kate Morton:
A long lost letter arrives in the post and Edie Burchill finds herself on a journey to Milderhurst Castle, a great but moldering old house, where the Blythe spinsters live and where her mother was billeted 50 years before as a 13 year old child during WWII. The elder Blythe sisters are twins and have spent most of their lives looking after the third and youngest sister, Juniper, who hasn't been the same since her fiance jilted her in 1941.
Inside the decaying castle, Edie begins to unravel her mother's past. But there are other secrets hidden in the stones of Milderhurst, and Edie is about to learn more than she expected. The truth of what happened in 'the distant hours' of the past has been waiting a long time for someone to find it. (via goodreads.com)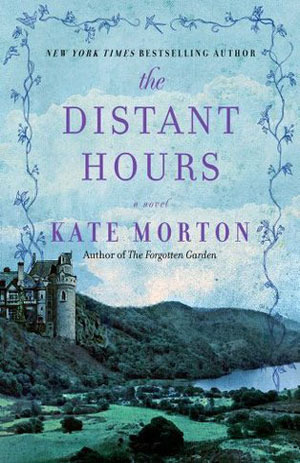 Kids are going to be escaping into an adventure of their own while reading "Castle in the Attic" by Elizabeth Winthrop:
William has just received the best present of his life. It's an old, real-looking stone and wooden model of a castle, with a drawbridge, moat, and a finger-high knight to guard the gates. It's the mysterious castle his housekeeper has told him about, and even though William is sad she's leaving, now the castle is his!William can't wait to play with it–he's certain there's something magical about the castle. And sure enough, when he picks up the tiny silver knight, it comes alive in his hand!
Sir Simon tells William a mighty story of wild sorcery, wizards, and magic. And suddenly William is off on a fantastic quest to another land and another time–where a fiery dragon and an evil wizard are waiting to do battle . . . . (via goodreads.com)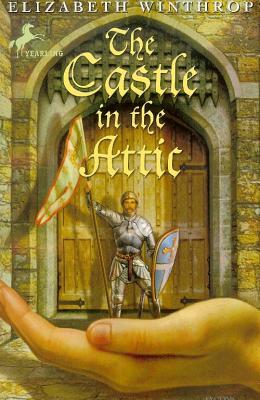 Happy Reading my friends!