But What About the Books!?
So we all know that books are awesome things, and if you are in the MMS book club, then you are getting a small sample of the awesomeness of books that are out there! If you aren't in the book club, well.. why not!? (Seriously, you should come check it out)! Each month, we choose a book to read, (kid and adult) all different genre's, all different walks of life. Why just close ourselves into something familiar!? There are so many great reads out there, and never enough time to read them all.  However, I wanted to take a few minutes and give you a short explanation of what we do with our books after our read is over each month.
Here at MyMilitarySavings.com, we are dedicated to our troops and their families! So the book club has found a way to give back to the military community in a way that is often overlooked. We are so very thankful for the sacrifices of each, but our Wounded Warriors hold a very dear spot to all of us. So, twice a year, we take the books that we have read and DONATE them to the Wounded Warrior Battalion, here at Fort Lewis. From there, they are distributed to our awesome troops who are recovering, and needing something to do help keep their minds busy. We also get donations from other military families in the form of books that we take and donate as well to the Wounded Warriors!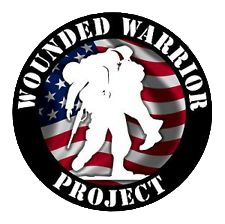 Giving back to this great community is just a little bit of what we can do, but every small bit is a step closer to a larger goal. As we move toward this holiday season, what is your goal for next year!? Whether you are donating books to your local Wounded Warrior battalion, Operation Paperback (which sends books to military families stationed overseas),  or volunteering time somewhere, we all impact our communities! I have attached some photos below of the books that we have donated (and some that were donated to us to give to the Wounded Warriors), although a few books were whisked away by soldiers before I could photograph them.
Happy Reading my friends!!