Good day, dear readers! Can you believe that July is sneaking in on us? Where in the world is our summer! Just yesterday, the kids were getting out of school, and we were making plans for the entirety of summer. At this point, I feel as though summer is half over, and we have barely started our summer fun!
We have stayed busy this summer with outdoor activities. It never seems to stop. However warm it is, we still manage to enjoy ourselves in the summer heat. Pool days, hiking parties, and camping trips are just a few of the things that we have done and will continue doing during the summer and fall months. I love the pool time, as I can take a book and get some reading in while the kiddos splash away in the water. They can wear themselves out, and I can get some much-needed reading done.
Books are one of the great escapes of all times. I truly love to relax and just work on journeying through time with a thousand different characters. I have traveled through the French Revolution, adventured down the Silk Road, met an Empress and her unprecedented rise to power, lived through the upheaval that Henry VIII created, discovered uncharted lands and fought of pirate ships – all of this from the comfort of my couch. My book passport is filling up, but my reading challenge is progressing as well. Finding freedom in the many pages is thrilling, and exciting!
If you are not participating in a summer reading challenge, I urge you to find one! Visit your local library, or on post library, and see what they are offering. Kids and adults alike can read and work toward different challenges (and sometimes prizes) through these fun-filled wonderlands. Libraries are so often overlooked, but they are one of the few places that you can go and relax during the day, while kids play games and find new and exciting books to read. We can spend anywhere from 30 minutes (on really busy days) to three hours at the library on a weekly basis. We love to go in and discover what riddle they have for the kids to solve that week and see what new books might be on the shelves. I challenge my boys to find one book that they have not read yet to pick up and bring home. Both of my kidlets enjoy history, and there have been quite a few new YA history books released recently. They also enjoy reading through the series, "I Survived." These little books can keep them entertained for hours, and invariably lead to statements such as "if we ever get attacked by sharks, I will hit that shark hard on its snout" or "the next time we have a tornado watch, I learned what NOT to do." I love that these books give them an idea of the right and wrong things to do, but also show that while things can get really bad, there is always hope. If you have not checked these books out, I encourage you to do so. I have one child that HATES to read, but he has read FOUR of these books on his own.
Anyway, with the month slipping away, it is time to announce our new reads. I won't digress any further – at least this time!
Adults are going to be reading through Kristin Hannah's "Winter Garden":
"Meredith and Nina Whitson are as different as sisters can be. One stayed at home to raise her children and manage the family apple orchard: the other followed a dream and traveled the world to become a famous photojournalist. But when their beloved father falls ill, Meredith and Nina find themselves together again, standing alongside their cold, disapproving mother, Anya, who even now, offers no comfort to her daughters. As children, the only connection between them was the Russian fairy tale Anya sometimes told the girls at night. On his deathbed, their father extracts a promise from the women in his life: the fairy tale will be told one last time – and all the way to the end. Thus begins an unexpected journey into the truth of Anya's life in war-torn Leningrad, more than five decades ago. Alternating between the past and present, Meredith and Nina will finally hear the singular, harrowing story of their mother's life, and what they learn is a secret so terrible and terrifying that it will shake the very foundation of their family and change who they believe they are."
~via goodreads.com~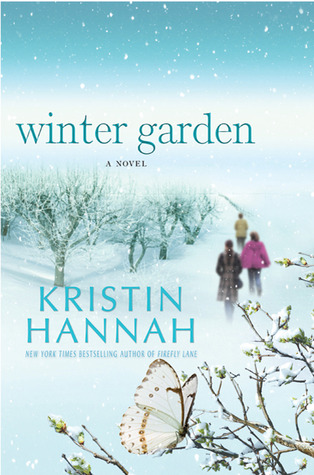 Kids are going to jump into a fantastic adventure with Gary Paulsen's "Woods Runner":
Samuel, 13, spends his days in the forest, hunting for food for his family. He has grown up on the frontier of a British colony, America. Far from any town, or news of the war against the King that American patriots have begun near Boston.
But the war comes to them. British soldiers and Iroquois attack. Samuel's parents are taken away, prisoners. Samuel follows, hiding, moving silently, determined to find a way to rescue them. Each day he confronts the enemy and the tragedy and horror of this war. But he also discovers allies, men, and women working secretly for the patriot cause. And he learns that he must go deep into enemy territory to find his parents: all the way to the British headquarters, New York City.
~via goodreads.com~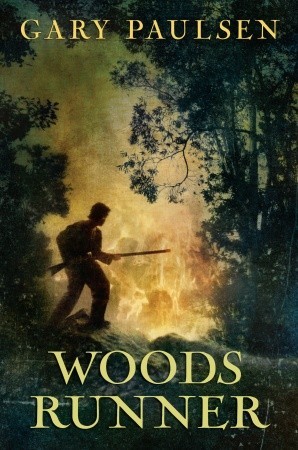 Get ready for some fun and exciting books! Don't forget to join us for the Facebook Live event!