Sizzle into August's books
Can you believe that in a few days we are going to be saying "See you Later" to July!? I am not really ready for summer to be this far gone already! I am enjoying the lazy days by the pool, kids sleeping in, and of course – the reading time that I am getting while they run all over creation. I really need to start a book passport so that I can mark off all the amazing places that I have journeyed to this year. No lines, customs checks or long travel days. Just hours spent curled in anticipation on the couch while I greedily read through the many adventures I have stumbled upon.
With August so close at hand, we are ready to announce the new books that we are going to be reading. Adults and kids alike are about to start some fantastic adventures, and the library is so close at hand! The adults are going to be reading "Into the Water" by Paula Hawkins:
In the last days before her death, Nel called her sister. Jules didn't pick up the phone, ignoring her plea for help. Now Nel is dead. They say she jumped. And Jules has been dragged back to the one place she hoped she had escaped for good, to care for the teenage girl her sister left behind. But Jules is afraid. So afraid. Of her long-buried memories, of the old Mill House, of knowing that Nel would never have jumped. And most of all she's afraid of the water, and the place they call the Drowning Pool . . .  (via goodreads.com)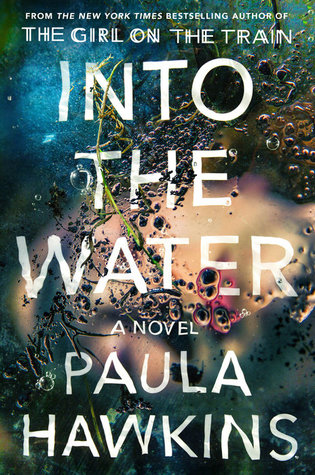 Kids are going on a magical journey with the story "Missing Magic" by Emma Laybourn:
Thanks to his influential uncle Kelver, Ned's gotten into an elite new school. But there's a problem—everyone there can do magic. And Ned? Not a lick. Amidst whispers of the terrifying Necromancers (rumored to be kidnapping unsuspecting kids!), Ned struggles to adjust to his new situation, avoid making enemies, and jump-start his magic skills, all with very little luck. Then, just as he's getting accustomed to having his hair turned into snakes and his books into bricks, the Necromancers strike! Ned and his classmates are kidnapped. But without magic, how can he possibly help them escape? Things can't get any worse—until they do.
Full of entertaining incidents and a great shocker near the end, Missing Magic is one compulsive read. Emma Laybourn has created a sparkling adventure and a charismatic underdog—readers just can't help rooting for Ned. (via goodreads.com)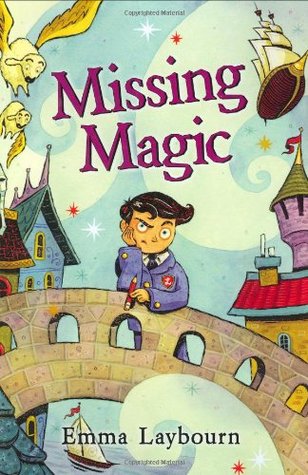 Don't forget to join us for our Book Club Live Chat! We look forward to hearing from you on the books that we have been reading, and of course, all other book-related material that we might come across during our time together! Join us on 30 July 2018 at 8 pm EST for some fun!