We have had some grand adventures in our Book Club here at MMS so far! There are so many great books to share, and many that deserve a lot more attention than they get. Here at the MMS Book Club, we get to share in fun journeys and fill our book passports. How exciting is that!?
I have been finding so many fabulous books at the library, that is sometimes hard to narrow down just what we are going to be reading together. I have been enjoying finding so many new and great things to add to the list to share eventually with this group!
While we work through our current books, I hope that you are enjoying the books. If you are not currently reading our selections for this month, we are reading Into The Water by Paula Hawkins for the adults, and the kids are reading Missing Magic by Emma Laybourn.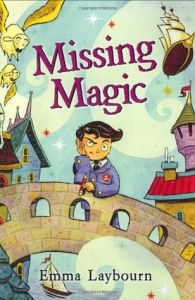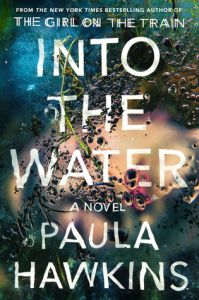 Make sure you join us for the FaceBook live event on Monday, August 27, 2018, at 8pm EST to discuss these books! We want to hear what you think of the books and look forward to seeing your comments!
But now we need to introduce our new reads! September is creeping up on us faster than we realize! Once we close out our August reads, we can jump into our new books! I had to think long and hard about what we would read this coming month. I wanted something a little lighter and fun for September, as with school starting back it can be a bit more hectic around the house.
Kids are going to dive into the fun pet duo of Chester and Harold in the Nighty-Nightmare by James Howe:
An overnight camping trip! Not Harold's idea of fun. Too many mosquitoes, ticks, and cockleburs. But when the Monroe family set out, their faithful dog Harold was with them, mostly because he remembered that camping could also bring s'mores and toasted marshmallows. Howie, the other family dog, and Chester, the cat, were also included in the trip. Only Chester thought the idea was completely insane. The woods, he informed Harold, were not only full of cockleburs and ticks but of spirits, evil spirits who prey on the innocent. And on this, the worst night of the year — St. George's Eve, when all spirits are set loose — who knew what could happen. What Harold knew was that Chester was a well-read, over-stimulated cat, full of weird ideas. He did not take Chester's worries too seriously. He had s'more to think about. But then, the Monroes set up camp near two strange men and their even stranger dog, and things began to happen that made even Harold wonder. Could Chester be right?
This begins a long night, full of terrors and alarms, full of Chester's horrifying tale of how Bunnicula, the vampire bunny, was born and came to America, full of storms and a total sense of danger; and at the end came surprises that even Chester could not have predicted.
Once again, the Monroe family may be the victims of evil forces or only of Chester's strange imagination. But whichever, the result is suspenseful and very, very funny.
Adults are going to be traveling back to early England with the adventure of "The Summer Queen" by Elizabeth Chadwick:
Eleanor of Aquitaine is a 12th century icon who has fascinated readers for 800 years. But the real Eleanor remains elusive.
This stunning novel introduces an Eleanor that all other writers have missed. Based on the most up-to-date research, it is the first novel to show Eleanor beginning her married life at 13.
Overflowing with scandal, passion, triumph, and tragedy, Eleanor's legendary story begins when her beloved father dies in the summer of 1137, and she is made to marry the young prince Louis of France. A week after the marriage she becomes a queen and her life will change beyond recognition . . .  (via goodreads.com)
Grab your books and get to reading! If you are reading something other than our featured selections right now, share your books with us! Our mountains are always growing!