Ringing in the May Adventures
Good day dear readers! April is breezing by! Spring is coming in gorgeously! The days are lovely, the nights are calm, and everyone seems to be relaxing a little bit as the weather finally decides to play nice. We have been spending more and more time outdoors. This past weekend I drug a chair outside and lounged in the backyard while getting some reading in. Amazing how a little sun can warm the soul, and make the inner emotions smooth out. There is something about sunshine and a book that make the day perfection! As always, there are so many good books and so little time to read them all in!
I have been struggling to decide which books to bring to the table each month. I have so many fun ones that I want to share, and yet when it comes to making the decision on what to choose each month I find myself in a huge quandary. How does one get all the awesome books in? Well, I hope ya'll plan on sticking around for a while, cause I have enough reading material to keep ya'll busy for YEARS! Each week there are new books released, and I feel like a kid in the candy store, waiting for new favorites to hit the shelves.
Our current adventures are amazing! I hope that you are loving the books as much as I am.  Daphne du Maurier never disappoints with her writing, and this book has been no different. I feel in love with her by reading Rebecca (our very first MMS book club read), and the obsession started! But, who can top going on an adventure in a museum!? Running away and living in a museum would have been a dream of mine as a kid if I had pulled myself out of the library long enough to think of it. The Mixed Up Files of Mrs. Frankweiler has had us chuckling over each chapter.
As we move toward a new month and our new reads, I hope that you will enjoy these as well! The Orphan Train by Christina Kline promises to be a grand adventure!
Nearly eighteen, Molly Ayer knows she has one last chance. Just months from "aging out" of the child welfare system, and close to being kicked out of her foster home, a community service position helping an elderly woman clean out her home is the only thing keeping her out of juvie and worse.
Vivian Daly has lived a quiet life on the coast of Maine. But in her attic, hidden in trunks, are vestiges of a turbulent past. As she helps Vivian sort through her possessions and memories, Molly discovers that she and Vivian aren't as different as they seem to be. A young Irish immigrant orphaned in New York City, Vivian was put on a train to the Midwest with hundreds of other children whose destinies would be determined by luck and chance.
The closer Molly grows to Vivian, the more she discovers parallels to her own life. A Penobscot Indian, she, too, is an outsider being raised by strangers, and she, too, has unanswered questions about the past. As her emotional barriers begin to crumble, Molly discovers that she has the power to help Vivian find answers to mysteries that have haunted her for her entire life – answers that will ultimately free them both.
Rich in detail and epic in scope, Orphan Train is a powerful novel of upheaval and resilience, of second chances, of unexpected friendship, and of the secrets we carry that keep us from finding out who we are. (via goodreads.com)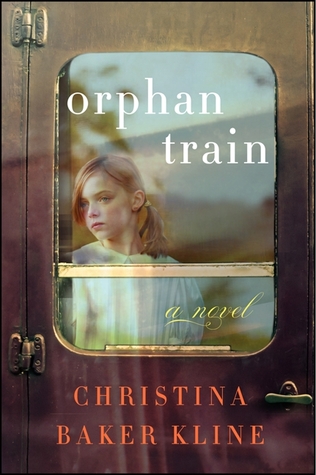 Kids are going to love the final adventure of the Kane Chronicles by Rick Riordan with The Serpent's Shadow. The first two books were awesome, and kept you entranced from the first page. The third book promises to be no different, and brings an explosive adventure to close out the series.
"He's b-a-a-ack! Despite their best efforts, Carter and Sadie Kane can't seem to keep Apophis, the chaos snake, down. Now Apophis is threatening to plunge the world into eternal darkness, and the Kanes' are faced with the impossible task of having to destroy him once and for all. Unfortunately, the magicians of the House of Life are on the brink of civil war, the gods are divided, and the young initiates of Brooklyn House stand almost alone against the forces of chaos.
The Kanes' only hope is an ancient spell that might turn the serpent's own shadow into a weapon, but the magic has been lost for a millennia. To find the answer they need, the Kanes must rely on the murderous ghost of a powerful magician who might be able to lead them to the serpent's shadow . . . or might lead them to their deaths in the depths of the underworld. Nothing less than the mortal world is at stake when the Kane family fulfills its destiny in this thrilling conclusion to the Kane Chronicles". (via goodreads.com)