Join The MMS Book Club Adventure With "Mistborn"
Good day, dear readers! If you are a fantasy book lover, then you have probably heard about Brandon Sanderson. His novels have taken the world by storm, and are full of adventure! While we wade through the winter months, this book is sure to light a fire in your imagination! Mistborn is a fabulous work of art, and full of action, suspense, and so much more!
Currently, we are working through the Lion in The Valley by Elizabeth Peters. I hope you are enjoying this book as much as I am. Amelia Peabody and her crew never disappoint when it comes to adventure, mystery, and a little murder, too. Out of all of her books, this one is is ranked high on my list. There is just something about young Ramses that makes one laugh. Of course, if you are a parent, then you are most likely thanking your lucky stars that your child did NOT turn out like the young Emerson.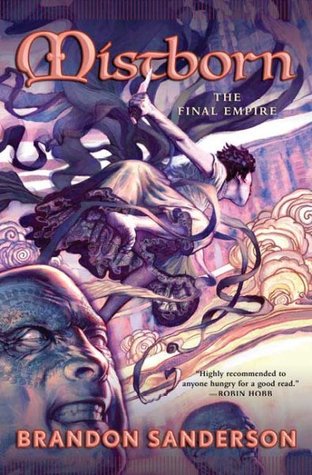 In March, we are going to take on the first book in this series, with Mistborn: The Final Empire. This is one book that you will not be able to put down! I do not recommend starting this late at night – as you might be tempted to stay up all night to finish it! Let's get reading! Don't forget to join us on February 25 for our book club live!
Excerpt from goodreads.com:
In a world where ash falls from the sky, and mist dominates the night, an evil cloaks the land and stifles all life. The future of the empire rests on the shoulders of a troublemaker and his young apprentice. Together, can they fill the world with color once more?
In Brandon Sanderson's intriguing tale of love, loss, despair and hope, a new kind of magic enters the stage — Allomancy, a magic of the metals.
Not a book club member? Head over to www.mymilitarysavings.com and sign up today! Select the box that asks if you'd like to join the MMS Book Club, and you'll get our monthly book club email, too! And, don't forget, we have "live" book club meetings on our Facebook Page, so be sure to "Like" us and follow along so you know when the next one is!