Summer is coming!! Yes I know, it is still technically spring, but here in South Texas summer is basically in full effect. So, what better way to kick off an early summer than with an amazing fruit mocktail!  I found the most simple recipe, Tropical & Peach Punch Mocktails at www.cocacolamilitary.com and immediately went to my fridge. We are a big Minute Maid® family so luckily I always have it stocked in my fridge. For this recipe, I actually used Minute Maid® Fruit Punch and Peach Punch. I mixed them together and it made the most amazing drink combo! I also used my favorite fruits, blueberries and strawberries, and they put this mocktail over the top! Check it out:
What You Need
Crushed ice (Optional: Mix the Minute Maid juice with the ice in a blender to make the frozen drink).
Several cups of assorted chopped fruit like mango, kiwi, peaches, watermelon, strawberries, oranges, and cantaloupe.
Bamboo skewers (one skewer per drink).
Optional: Limes and fruit seasoning. I like to use one called Tajin.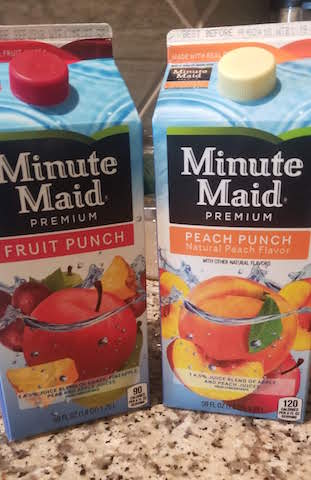 Instructions
Fill the glass with the crushed ice and pour either Minute Maid Tropical Punch or Minute Maid Peach Punch.
Create your own fruit combination to place on to the skewers. Personally, I like to make sure there is color contrast for a brighter and more festive look.
If desired, squeeze lime on the fruit and sprinkle with fruit seasoning. For fruit seasoning, I use one called Tajin, which gives my fruit an amazing tangy flavor.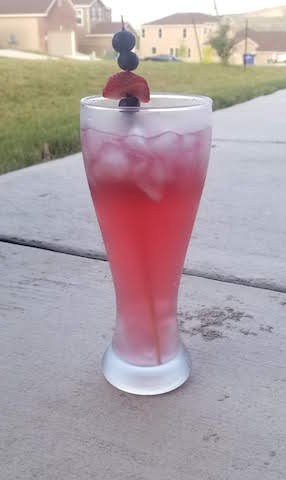 So kick off your shoes and relax because summer is here, the kids will be home, and you are going to need a delicious mocktail in your life!