Aaaand I'm back! We're all moved in (sort of.) Back to where it all began at our first duty station, Kings Bay, GA. While we love this small town, there's one thing I've been missing. A certain coffee shop with deliciously flavored (albeit slightly overpriced) coffee drinks you didn't know you needed 😉 Oh, how I miss it! This is where the copycat recipes come in!
First up, Espresso Brownies!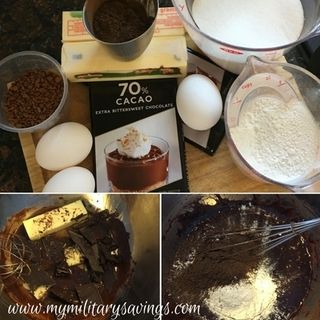 In a double broiler, microwave, or a mixing bowl on top of a simmering pot of water melt together: (work with what you have!)
6 oz of bittersweet chocolate, chopped
10 tablespoons butter
Once melted, take off the heat, and stir in:
1 1/4 cup granulated sugar
1/2 ground espresso (or your favorite coffee. I used a dark roast instant coffee!)
3 eggs, mixing together after each one
3 tablespoons of cocoa powder
2/3 cups of all purpose flour
Stir until just combined and pour into a greased baking dish (I used 8×8 so they'd be thick and chewy!) Bake for 30-35 minutes at 350 degrees until the center is set. Let cool and serve with your favorite latte!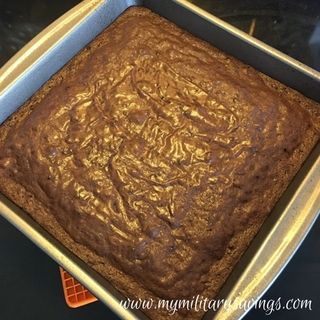 We're still unpacking a bajillion boxes of household goods here so I'm limited as far as ingredients go right now. But, with a pot of strong coffee, heavy cream (or milk,) white chocolate sauce, hot cocoa packets, and peppermint extract, you can make some yummy speciality coffee drinks! Side note: all of these drinks can be poured over ice if you happen to be in a nice hot climate. I, currently, am freezing!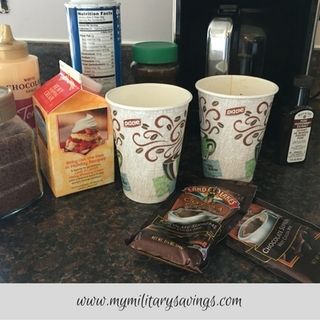 White Chocolate Latte:
3-4 tablespoons white chocolate sauce (more or less depending on your preferred taste)
1/4 cup heavy cream or milk (the cream will be richer)
1 cup of coffee
Mix together and top with whipped cream. This one is my favorite!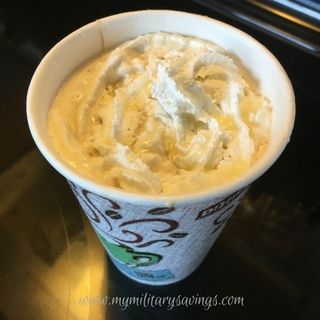 I also made a Peppermint Mocha Latte for my coffee lovin' 10 year old! Add a couple heaping tablespoons of hot cocoa mix with 1/4 cup heavy cream and 1 cup of coffee (decaf for the kiddo!) 1/4-1/2 teaspoon of peppermint extract (It's strong!) Stir together and top with whipped cream. YUM!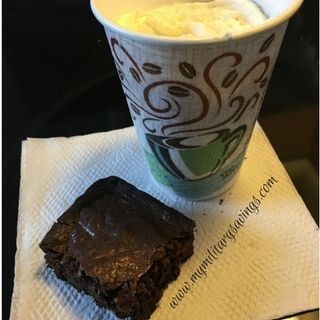 Now, I'm going to sit back, have a brownie with a delicious latte, and ignore the never-ending maze of boxes I have left to unpack!
Have a great week! 😉