If you're looking for a quick and easy side dish to beef up your big holiday meal, look no further! These roasted rainbow carrots are baked in a balsamic and honey glaze so not only do they look beautiful, they taste amazing! If you can't find rainbow carrots at your local grocery store, don't worry! Regular carrots work just as well!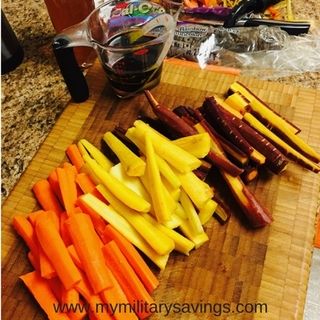 The ingredient list is incredibly simple and you may even have the sauce ingredients in your pantry already! I used a 3 pound bag of carrots, peeled and cut into similar sized pieces. This will serve 4-6 people and this recipe is easy to double or even triple, if needed. You'll need 1/4 cup of balsamic vinegar, 1/4 cup of honey, and 1/8 cup of olive oil.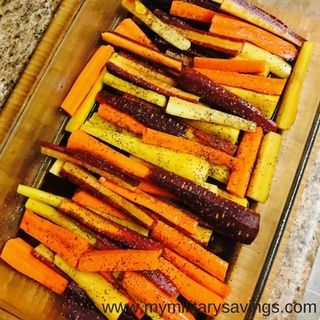 Preheat the oven to 375 and pour your glaze over the carrots. Season with salt and pepper and bake them for 35-40 minutes. That's it! You want them tender, but not mushy. Stir halfway through to ensure delicious glaze on every carrot! I sprinkled a little parsley on top for show.. Looks fancy, right?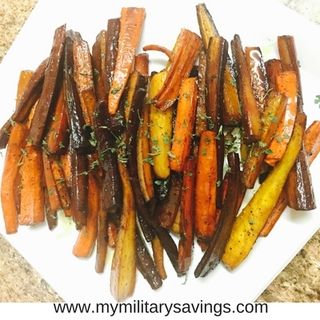 These versatile carrots are delicious paired with a simple roast chicken or stand nicely next to your best side dishes for Thanksgiving. I hope you give them a try tonight!