The Day I Noticed The Signs
First I apologize for no Vlog this week. Me, Jeremiah, and Zion have all been sick since Monday and so I am sure nobody wants to see my puffy eyes and runny nose, lol! Zion normally has Developmental Therapy on Mondays but Ms. Nina (his new therapist) was also sick so she was unable to make it. Tuesday since Zion was still sick I decided not to send him to his play group. So we have been hanging out inside by the humidifier doing puzzles, watching Paw Patrol, and playing games on his ipad. I have to say even though Zion is sick he has the energy of his normal self! Second I want to send a big THANK YOU to those that reached out and gave me tips/advice on transitioning for Zion. We have started to put some things in place and the tantrums are becoming less frequent! So again, Thank you for the great advice!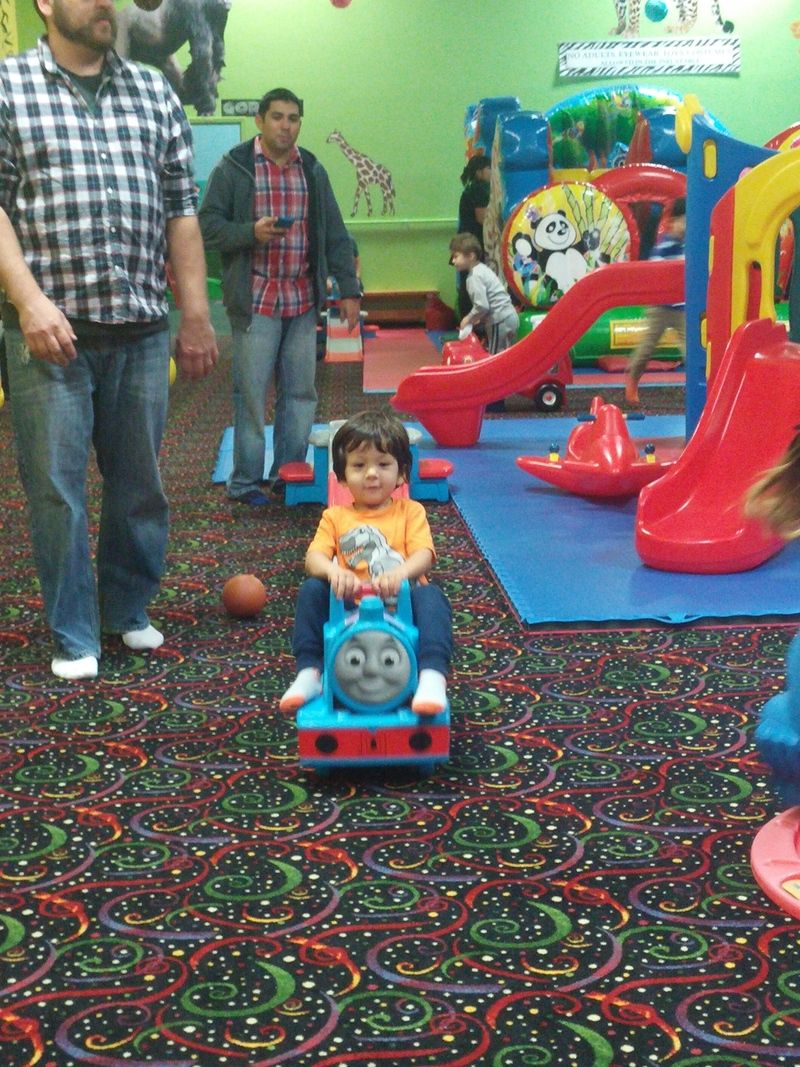 Zion had his first Speech Therapy session last Thursday and he did great! I watched the therapist closely and she helped explain some her techniques to me that I could implement daily with Zion. He cuts off beginning and ending consonant sounds and also blends many letters together to form mostly unintelligible words. The therapist said it is normal to either leave off the beginning or end sounds at his age but not both (which he does).
I found a Sensory Processing Support group on Facebook and have to say I am learning so much from it! They post articles, activities for the senses, and questions that other parents have. I have found so much comfort in this group. I read things to Jeremiah and we just shake our head and say, "yup that is Zion" to many of the sensory issues listed. I have to say I feel lucky in a way that Zion doesn't hate clothes, or at least not yet. We do cut all the tags out of his clothes but he is always willing to put a shirt on. It's the pants that we sometimes have a problem with. Besides that, this group has so many links to sensory stimulating pages and such that are helpful! I saw a link for a therapy swing. I am debating on this because Zion ask to swing DAILY and here in Boston, the weather (especially now) is not always the greatest swinging weather.
I am attaching an article that I came across in the group. For those that may have a child with SPD or suspect they may have it, this articles helps determine if they are a seeker or avoider or both! Zion is actually both. He loves movement, climbing, jumping, motion, and will eat anything. However, he also hates to be touched, doesn't like loud noises, wants tags off his clothes, and likes his personal space. Check out the article here:
http://www.sensoryprocessingdisorderparentsupport.com/seeker-avoider.php
And last but not least, we found out last week that Zion is going to have a little sister!! Yes, I am now close to 16 weeks pregnant with a little girl. Excited would be an understatement for my family. I am 31 years old and was the LAST girl to be born on my side of the family. All my younger cousins are boys, my cousins children are boys, I have 2 nephews, and then of course we had our own little guy, Zion. So now, a little girl will finally enter the family! I have a home doppler and me and Zion listen to the heartbeat a couple of times a week. He is starting to understand that there is a baby inside my tummy!
As always thank you for reading and we will see you next week!