Zion's Zombies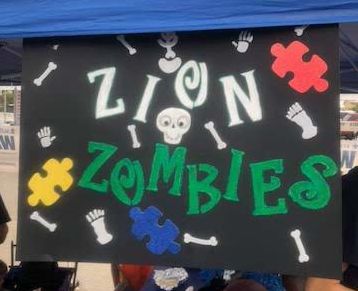 Zion's Autism walk was a huge success! He was the number 2 top walker as far as money raised, and our team came in 4th overall for money raised. I couldn't be more proud of him and I am beyond thankful for everyone that supported him either through donating or through joining his team and walking. It was a humid morning, but the rain held off. He had fun walking with his friends Emma, David, and Jaelynn as well as his cousins Darian and Jayden. We got our own tent with tables and chairs, and they even provided breakfast tacos for our team. Overall we just had an amazing experience, and it brought tears to my eyes to see how much love everyone has for Zion. Even writing this blog, I realize how much support is truly out there.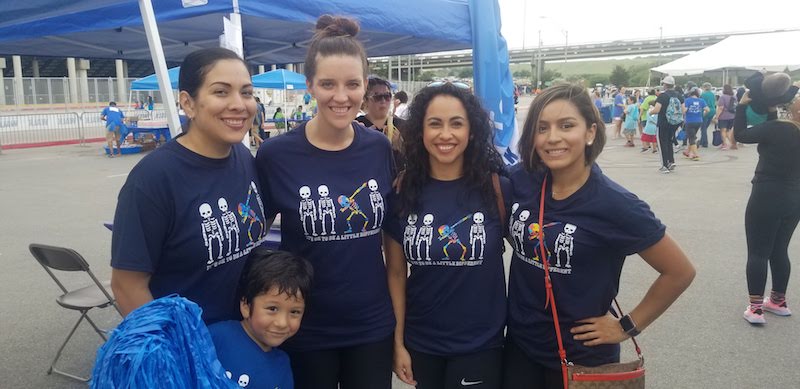 Another big thing happened for our boy too. He was invited to his very first birthday party (that wasn't a relative)! A little boy from his class invited him and Zion was very excited to go. It was at a trampoline place and Zion had a ton of fun. He loves to bounce and jump. His energy seems endless at times. Zion didn't really interact with the birthday boy, which isn't surprising. He said hi, happy birthday, and thank you for inviting him. I am trying to get him to be better at his interactions with his peers. He gets extra social skills groups at school so I am hoping that those skills can be generalized to the real world.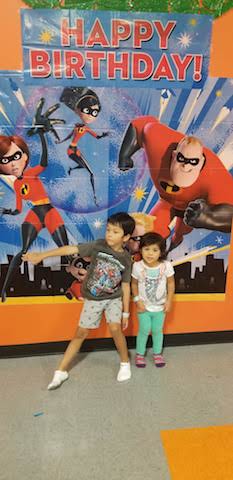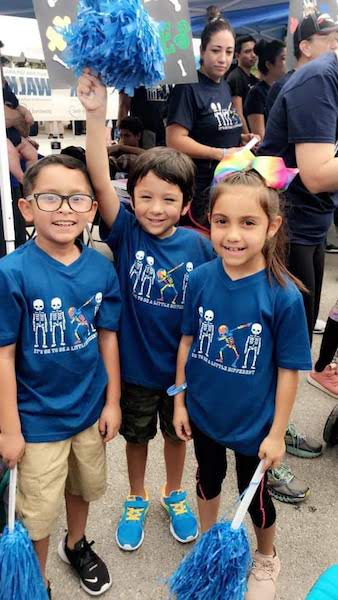 Speaking of social skills, about 2 weeks ago I got really upset with Zion because whenever I would come home he wouldn't even look up from his iPad to acknowledge me. So, one day I came home and he came around the corner and this is what was said:
Zion: Hi Mommy, how was your day
Me: It was great Zion. How was yours?
Zion: It was good
Me: What did you do at school?
Zion: We went to lunch, went to recess, played a game, then I went home.
I kid you not, this is the exact conversation we have had every single day, going on 2 weeks now. My son has basically formed a script in his hand, and that is how he believes a conversation should go. I am going to try and ask different questions, but I don't know how to get him to be more engaged in talking to me. I know that this may be our reality, now, or forever, I don't know. But I hope as the years go by his social skills improve and maybe one day he will be more engaging with people.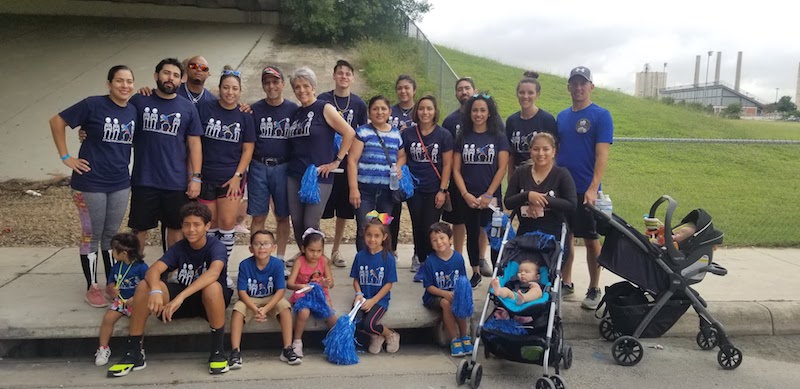 Thank you so much for reading! We had a pretty busy October and it's not even over yet. We are looking forward to the months to come. We have friends coming to stay with us for Christmas, and it's the same friends that we went to Dallas with, Zion's best friend Rylan! We are so thankful and grateful for all the support! See you next month for more adventures with our baby boy!