Breakfast in the Crockpot!
Looking for something different to serve for your next weekend breakfast, brunch, or even weekday dinner? I definitely was and in my searching, discovered a super simple and incredibly tasty breakfast casserole. In the Crockpot!
The list of ingredients is short and simple. My favorite kind!
Ingredients:
1 pound of breakfast sausage
10 eggs
2 tablespoons of heavy cream
2 cups of your favorite shredded cheese
1 cup of diced green chiles
That's it! Go ahead and spray the Crockpot with nonstick spray and cook up the sausage over medium heat. While that is browning, shred your cheese, whisk your eggs with the cream and salt & pepper, and dice those chiles if you accidentally bought a can of whole chiles. Who me? 😉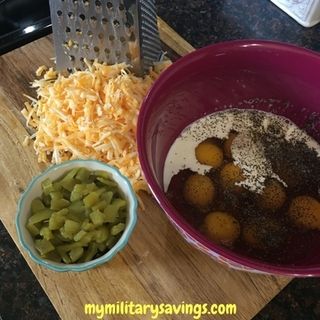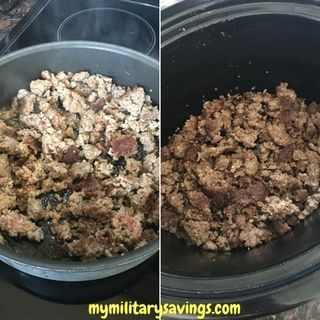 Layer your drained cooked sausage in the Crockpot. Add 1/2 the cheese (1 cup) and the chiles. Pour the whisked eggs on top. Cook on high for 2 hours and 15 minutes, until eggs are set. Do not lift the lid or mess with it at all. Turn off the Crockpot (or set to keep warm) and add the other cup of cheese on top. Put the lid back on and let it sit for 5 minutes until all the cheese is melted.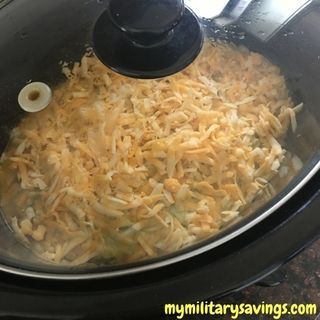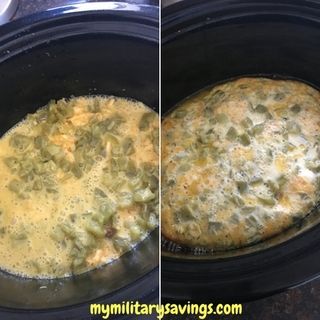 You can serve this casserole with anything! A fresh green salad, fruit salad, muffins, or even just by itself. My kids chose cherry tomatoes as their side. I ate mine with guacamole. Homemade salsa and sour cream would be fantastic as well! It reheats easily and serves 6-8 people, depending on your slices.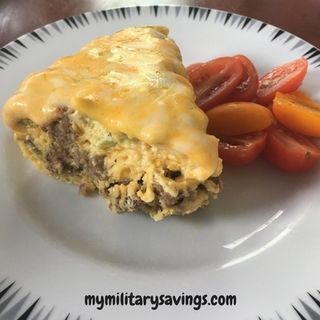 Look at that cheesy, eggy goodness! Enjoy!