Fun After School Snacks for Foodie Friday!
School is almost out y'all! According to my boys, it can't come soon enough. 😉 To spice up these last few weeks, I decided to surprise them with a few fun after school snacks! These are easily customizable with your favorite fruits and nut butters. YUM!
For the first little snack, I used vanilla wafers, peanut butter, and sliced bananas.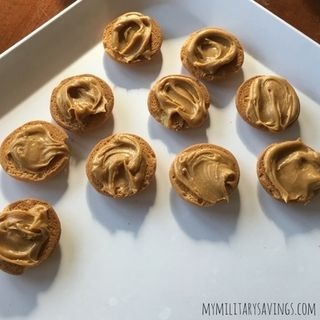 Some of the banana sandwiches I rolled in sprinkles, which the boys loved! They're sweet and creamy and crunchy. Perfect combo!
The next snack is super simple and really delicious! Salty ritz crackers topped with cookie butter (YES, I said cookie butter!) strawberry jam, and fresh strawberry slices. This sweet and salty combo is a WINNER!
The boys were very excited for some new and different after school snacks. I think this we'll give us the boost we need to get us through these last few weeks! I hope your kids enjoy them just as much as we did! 
Perfect for feeding a crowd of hungry kids! These would easily work as a quick dessert as well!