One of my New Year's resolutions is to be more consistent with my meal planning. Often times, I'll get stuck in a rut of the same meals and it drives me crazy! I found a couple recipes for Broccoli and Cheese soup on Pinterest and decided to come up with something easy and quick to prepare (meaning I throw everything in the Crockpot and let it go until dinner time! HA!)
So in the Crockpot goes: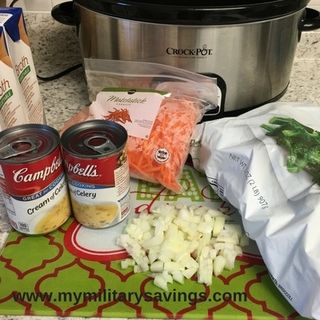 2 lb bag of frozen broccoli florets
1 cup of julienned or shredded carrot
1/2 cup chopped onion
2 cans of cream of celery soup
6 cups of broth, I used veggie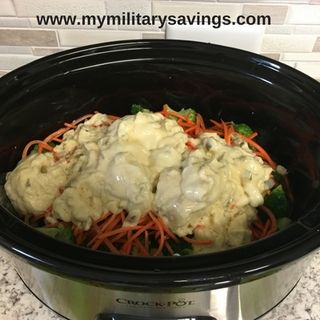 This is a great meal if say, you've forgotten to plan for dinner or if you want to throw it all in that morning. It can be done on high in about 2 hours or it can cook on low all day.
About 30 minutes before serving, add 8 oz of processed cheese (the kind that melts so wonderfully) and 1 cup of your favorite shredded cheese. You can turn the crockpot on high to melt faster. This is a great time to season with salt and pepper to taste.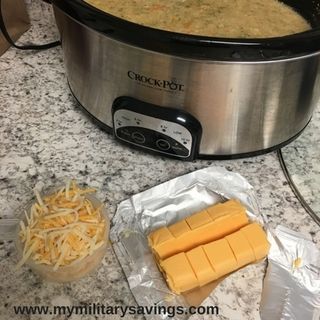 Now, my kids were not thrilled to hear the word broccoli, but once they tried it, guess what?! THEY LOVED IT! Score one for mom in the New Year! I hope you try this super easy recipe and let me know how much you love it!