Curl Up With Our December Reading Choices
Good day dear readers. The end of the year is coming up fast! It is hard to see this year coming to such a rapid ending so quickly! I was just getting used to writing 2017 on everything, and now I need to start working on 2018! Crazy!! As we work through our exciting adventures this month, it is time to start looking ahead at what we have coming! The coming reads look to be fantastic, and I am excited to share them with you! Its a perfect time to curl up in your favorite spot, warm and comfortable and relax.  Grab your books, and lets get ready to begin!  Happy Reading!
For the month of December, the adults are going to be reading "The Last Kingdom" by Bernard Cornwell:
This is the story of the making of England in the 9th and 10th centuries, the years in which King Alfred the Great, his son and grandson defeated the Danish Vikings who had invaded and occupied three of England's four kingdoms.
The story is seen through the eyes of Uhtred, a dispossessed nobleman, who is captured as a child by the Danes and then raised by them so that, by the time the Northmen begin their assault on Wessex (Alfred's kingdom and the last territory in English hands) Uhtred almost thinks of himself as a Dane. He certainly has no love for Alfred, whom he considers a pious weakling and no match for Viking savagery, yet when Alfred unexpectedly defeats the Danes and the Danes themselves turn on Uhtred, he is finally forced to choose sides. By now he is a young man, in love, trained to fight and ready to take his place in the dreaded shield wall. Above all, though, he wishes to recover his father's land, the enchanting fort of Bebbanburg by the wild northern sea.
This thrilling adventure—based on existing records of Bernard Cornwell's ancestors—depicts a time when law and order were ripped violently apart by a pagan assault on Christian England, an assault that came very close to destroying England. (via goodreads.com)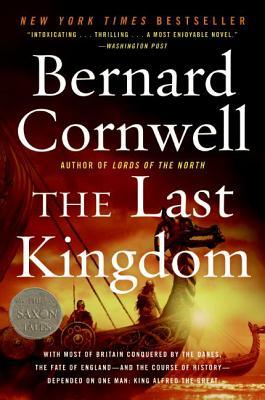 The kiddos are going to be reading "The Silver Crown" by Robert C. O'Brien:
Ellen awakens one morning with a mysterious silver crown on the pillow beside her. What magic powers it possesses she has not yet discovered, but the sudden changes in her life are unmistakable: her house is burned down, her family has disappeared, and a man in a dark uniform is stalking her. Can Ellen ever find her family? Can she use the power of the silver crown to thwart the powers of darkness? What diabolical force hides inside the mysterious castle in the woods? (via goodreads.com)