Hello DIY-selfers and crafters! Every now and again I try to find something different to give someone as a house warming gift. There are only so many food baskets or cleaning buckets you can put together before they get boring and predictable. Everyone has a different style, and trying to find those perfect go-to's can be really hard. However, standing in my craft closet, the light bulb in my head clicked on and the perfect gift came to me! EVERYONE cleans their kitchens, and dishrags are always something that I go through quickly. So, I found a color scheme for a friend and started putting together some dishrags that they could use in their kitchen! Cute but practical, and something that they can use over and over again!
This project is SUPER easy and fun to do! It took me about an hour total to go from start to finish! How awesome is that! This project can be modified for those who prefer knitting to crochet, but I cannot knit to save my life, so crochet it is! Seriously, sit back with your favorite drink and turn on a favorite television show, and by the time its over, BAM! You have a finished project!
Here is what you need to start:
I found my yarn at a local craft store, and it was on sale! You cannot lose when you are saving money! I bought this roll for $1.25 and there are enough for me to make TWO dishrags! You are creating something awesome for just .63 cents!! Much cheaper than what you would pay for a store bought item!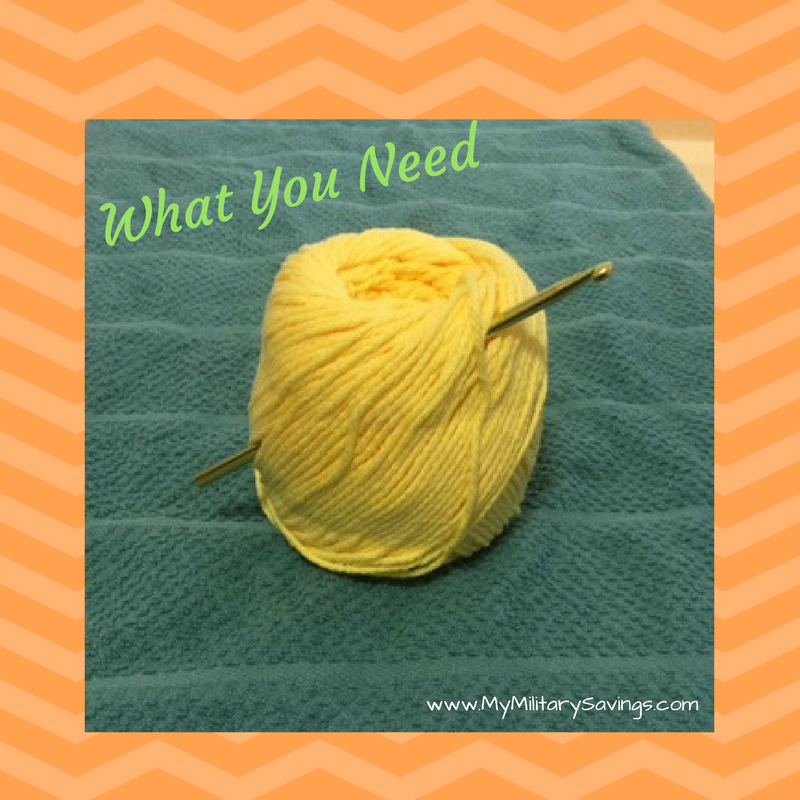 First, you need to start with a slip-knot, and then make your chain for the length that you are wanting to use. I started with a 6.5 inch chain. Once you get to the end, loop around and keep going on your merry way. Do not crochet in the tail from your starting point, you can do that at the end.
Determine what stitch you will use. I like to use a double stitch, which makes it go a bit faster.
Once you get the desired product, put a border around your dishrag, which will help to keep its shape.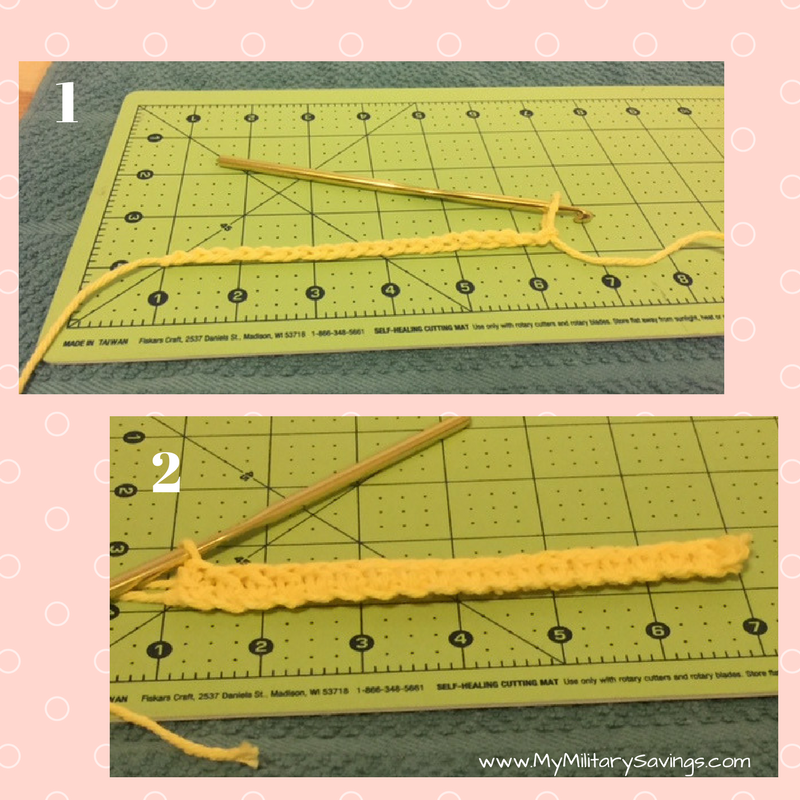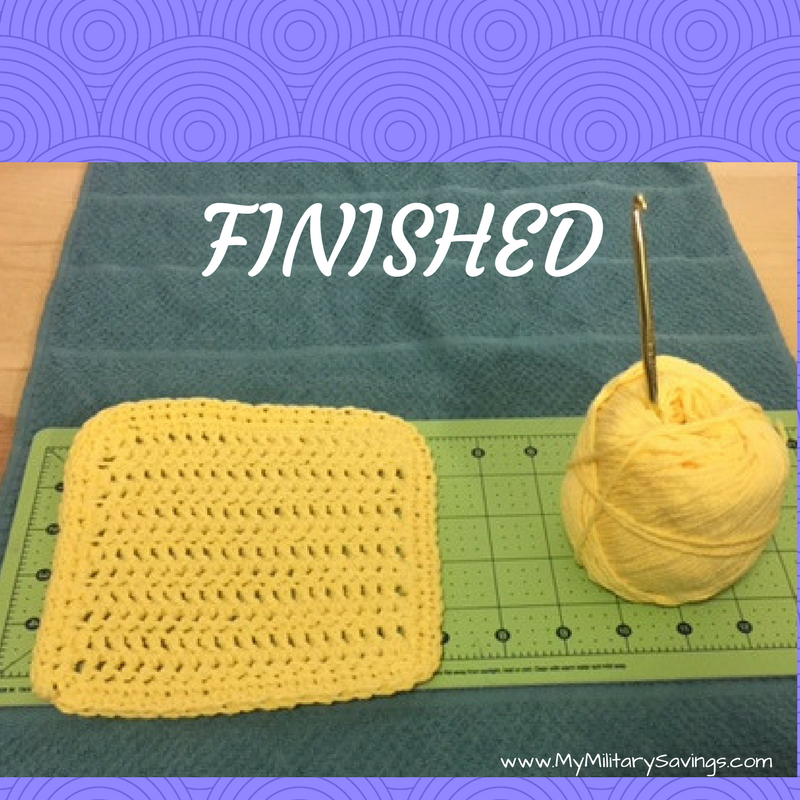 Super easy, and CUTE!! These are not hard to make, and you can use any color that you want! So grab your favorite colors, and sit back and relax!
*** MyMilitarySavings.com was not compensated by the company, service or product mentioned in this blog. This is strictly the honest opinions, findings, beliefs, and/or experiences of the author. The views and opinions expressed in this blog are purely the bloggers' own. Any claims, statistic, quotes or other representation about a product or service should be verified with the manufacturer, provider or party in question. MyMilitarySavings.com is not liable for any risks injury or illness that may occur if you choose to act upon the bloggers' suggestions stated in this blog. ***