My 10 year old (going on 21, dontcha know!) begged me and begged me to stock up on cereal. I would attempt a hot cooked breakfast for her every morning before school and she would fuss at me for making it! Who does that!?? So I finally gave in and allowed her the responsibility of preparing her own breakfast… and she was happier than a seagull with a french fry. This, in turn, turned our pantry into a closet full of cereal boxes. And can you guess what happened about three weeks later? Said 10 year old child decided she did, in fact, wish to have Mama's homemade breakfasts again, after all. Hey, hey!!! Another point for Mama!!
Now… to get rid of all of that cereal!! I did a little digging around and found this amazing Cornflake Muffin recipe. At first I was a little unsure – the crunch of Corn Flakes® inside the tenderness of a warm muffin? But the trick is letting the Corn Flakes® soak in milk for a few minutes and then using them in the batter!! Oh my world, I'm so glad we gave these muffins a go! Annnnnd… we have used up an entire box of cereal just by making these muffins alone! These have become a regular weekend treat, I tell ya!
If you have a box of Corn Flakes® laying around waiting to be used, or if you're looking for something to spice up your routine breakfasts, then this recipe is for you. This is all you'll need:
INGREDIENTS
1 1/2 cups all-purpose flour
1/4 cup sugar
1 tablespoon baking powder
1/4 teaspoon salt
1 1/4 cups fat-free milk
3 tablespoons vegetable oil
1 egg
2 cups Kellogg's Corn Flakes® cereal
This will yield 12 muffins!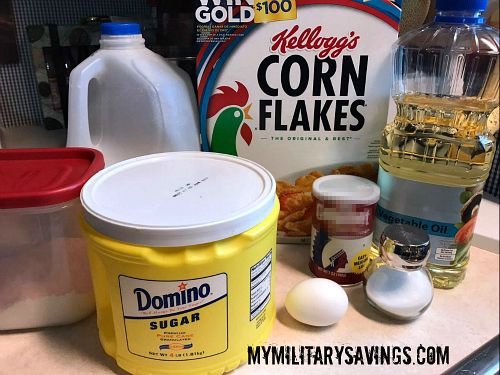 *Note: if you do not have granulated sugar, brown sugar will substitute just as well! 1/4 cup granulated = 1/4 cup brown sugar! Yep… that is tried and true. 🙂
Step 1) Stir together flour, sugar, baking powder and salt. Set aside.
Step 2) In large mixing bowl, combine Corn Flakes® cereal and milk. Let stand 2 minutes or until cereal softens. Add egg and oil. Beat well. Add flour mixture, stirring only until combined. Portion evenly into twelve 2 1/2-inch muffin-pan cups coated with cooking spray.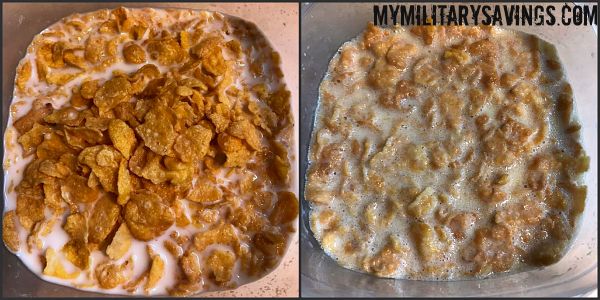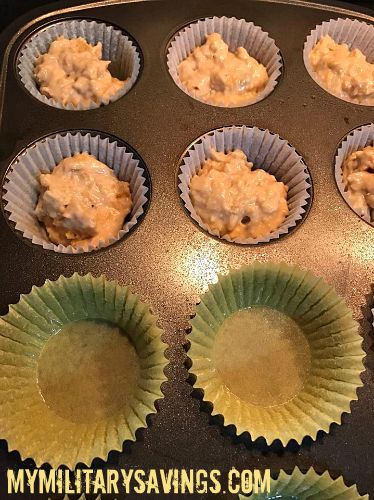 Step 3) Bake at 400° F about 20 minutes or until lightly browned. Serve warm.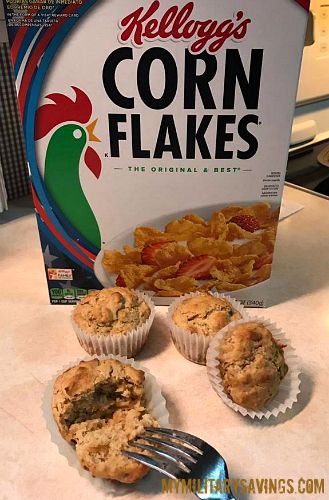 I prefer to add butter and a little maple syrup!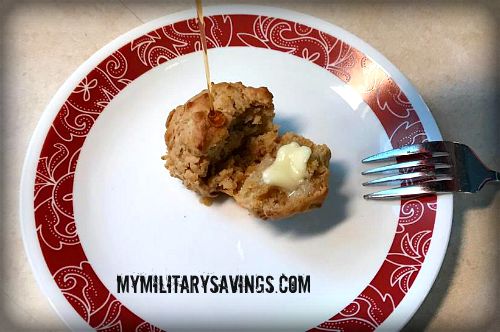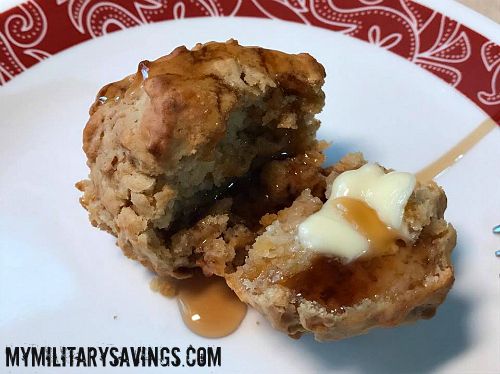 These are also perfect outside of breakfast… they compliment stews, soups, and salads very well!
Let me know how much you love them!!
For more scrumptious recipe from yours truly, visit MyMilitarySavings.com!