Spring into our September books!
Good day dear readers! Time is marching on, and we are about to wrap up the current books that we are working through, and begin new adventures. It never ceases to amaze me how fast the weeks seem to fly by. New school terms, cooler weather, and the holiday trifecta are about to descend upon us! The one constant through all the crazy are some fun adventures that we can undertake! As the weather begins to cool and the leaves begin to change colors, grab our choices and curl up next to a window and enjoy!!
The adults are going to be reading FEVER by Mary Beth Keane:
On the eve of the twentieth century, Mary Mallon emigrated from Ireland at age fifteen to make her way in New York City. Brave, headstrong, and dreaming of being a cook, she fought to climb up from the lowest rung of the domestic-service ladder. Canny and enterprising, she worked her way to the kitchen, and discovered in herself the true talent of a chef. Sought after by New York aristocracy, and with an independence rare for a woman of the time, she seemed to have achieved the life she'd aimed for when she arrived in Castle Garden. Then one determined medical engineer noticed that she left a trail of disease wherever she cooked, and identified her as an asymptomatic carrier of Typhoid Fever. With this seemingly preposterous theory, he made Mallon a hunted woman.
The Department of Health sent Mallon to North Brother Island, where she was kept in isolation from 1907 to 1910, then released under the condition that she never work as a cook again. Yet for Mary, proud of her former status and passionate about cooking, the alternatives were abhorrent. She defied the edict.
Bringing early-twentieth-century New York alive, the neighborhoods, the bars, the park carved out of upper Manhattan, the boat traffic, the mansions and sweatshops and emerging skyscrapers, Fever is an ambitious retelling of a forgotten life. In the imagination of Mary Beth Keane, Mary Mallon becomes a fiercely compelling, dramatic, vexing, sympathetic, uncompromising, and unforgettable heroine. (via goodreads.com)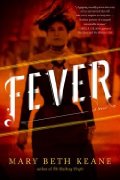 Kids are going to be reading THE RETURN OF THE INDIAN by Lynne Reid Banks:
It's been over a year since Omri discovered in The Indian in the Cupboard that, with the turn of a key, he could magically bring to life the three-inch-high Indian figure he placed inside his cupboard. Omri and his Indian, Little Bear, create a fantastic world together until one day, Omri realizes the terrible consequences if Little Bear ever got trapped in his "giant" world. Reluctantly, Omri sends the Indian back through the cupboard, giving his mother the magic key to wear around her neck so that he will never be tempted to bring Little Bear back to life.
But one year later, full of exciting news, Omri gives way to temptation when he finds that his mother has left the magic key lying on the bathroom sink.
A whole new series of adventures awaits Omri as he discovers that his Indian has been critically wounded during the French and Indian Wars and desperately needs Omri's help.
Now, helplessly caught between his own life and his cupboard life of war and death, Omri must act decisively if he is to save Little Bear and his village from being completely destroyed. What began as a harmless game has tumed into a horrible nightmare, a nightmare in which Omri is irrevocably involved, and from which he may never escape. (via goodreads.com)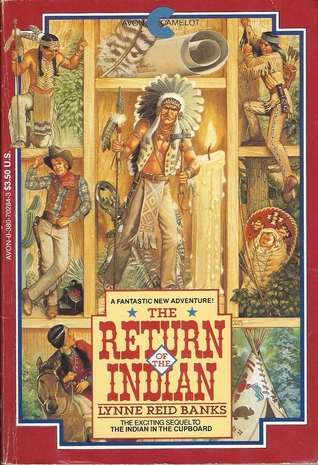 I am so excited to share these books with you! Grab your books today!!