I love the look of using newspaper in projects. In fact, I keep newspapers from different countries that we visit and glue them to canvas and paint on top of them… it creates modern mementos that I can hang and enjoy. For us military families, this would also be a great idea to do with each state that we are stationed in. You can find the names of local cities in newspapers and perhaps favorite restaurants or events that happened in the area and those are the things that I make sure to clip and leave unmarked in my paintings. I will be creating another newspaper painting for our current duty station, New York, and I will make sure to blog about it- so stay tuned. 🙂 For today, however, I want to share this Watercolor Newspaper Art. I mixed my fondness of newspaper with my daughter's constant desire to paint with her new watercolor set and we came up with this pretty darn cute, if I may say so myself, kitty cat picture!
This project was inspired by my cat-loving aunt, Marjorie. She offered to drive five hours just to babysit my four year old because you know how the military has a way of sending away our spouses when we already have plans made – for example, a three day school trip to Gettysburg for my ten year old that I signed up to chaperone. So for her to offer to drive to a completely different state to watch my youngest munchkin for me so I could attend that trip deserved a huuuuuge thank you. This craft seemed perfect. And it was certainly made with love. <3
To begin, I found a free newspaper printable online. I knew an actual newspaper would crinkle under the wet watercolor paint so I printed what appears to be a newspaper onto thick card stock that would hold up.
So this is what you'll need: card stock (8.5″ x 11″), a thin black marker, watercolor paint, and this free newspaper printable from Knick of Time (there are a few different pages to choose from). Plus a frame if you'd like to make it fancy once you're finished.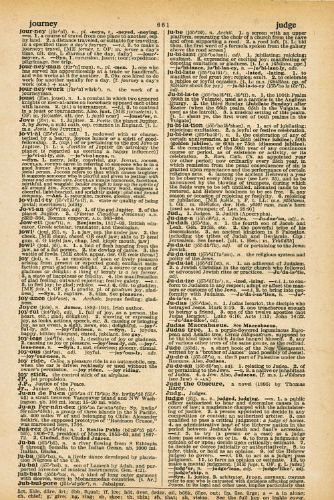 Once you have printed the newspaper on your card stock, draw any design that you'd like onto it. We obviously chose a cat. I prefer simple, basic shapes because drawing is not my forte but feel free to get crazy with it!
Next, paint your design with watercolor! I let my four year old completely have at it without any direction from me. She chose her own colors, decided to make "patches" and even began coloring in the background. I assisted with the cat's stripes and eyes but she gets credit for absolutely everything else and my, what a fantastic job she did!!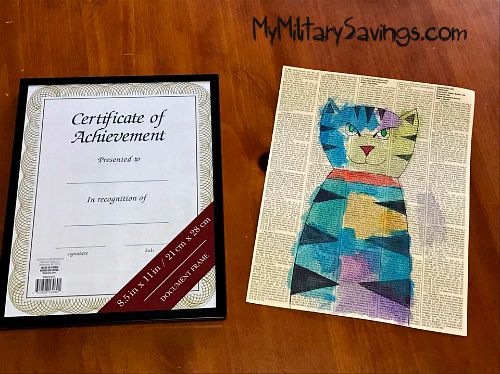 After the paint dried I framed this beauty in a simple document frame. I didn't want to use a frame with too much detail to keep the focus on the artwork. And voilà… a handmade, heartfelt gift. That is pretty contemporary, I might add.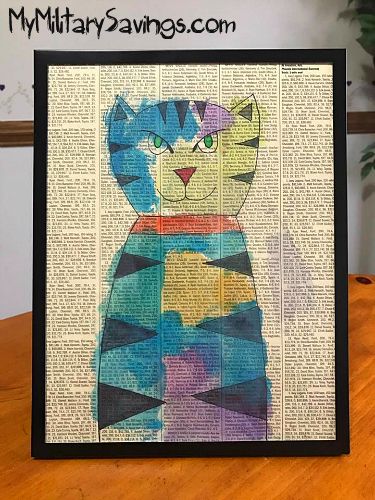 I immediately determined that I'd like a few of these for myself so I have some extra "newspaper" printed and saved for a rainy day!
What designs would you choose to draw on your newspaper? I'd love to see your creations! Share them below in the comments!
For more family friendly crafts, visit MyMilitarySavings.com.